Reading on a Kindle is a great way to improve your vocabulary, thanks to its extensive dictionary integration. The built-in English dictionary is perfect for most people, but as a Malaysian, you are most likely fluent in more than just English, so the default dictionary alone might not suffice.
Fortunately for us, it is actually really easy to have dictionaries added to a Kindle! You can have this done directly on a Kindle, or a computer.
Adding Dictionaries Directly on your Kindle
1. Go to your home screen, and tap "All" on the top left section of your screen.
2. Swipe left until you find the "Dictionaries" section.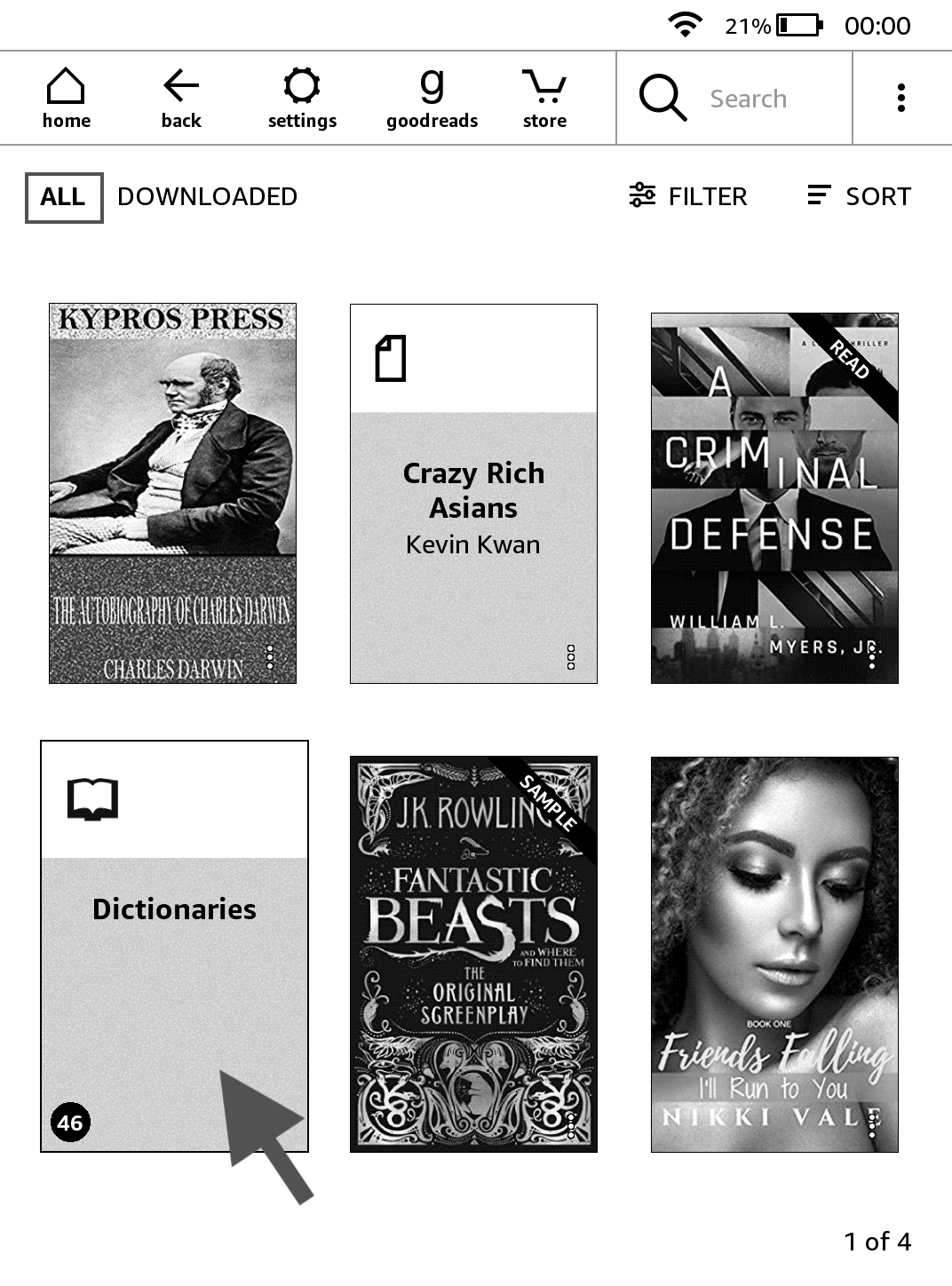 3. Tap on it, and download the dictionary of your choice from the list presented to you.
Adding Dictionaries using a Computer
1. Log in to your Amazon account, and navigate to the "Contents and Devices" section.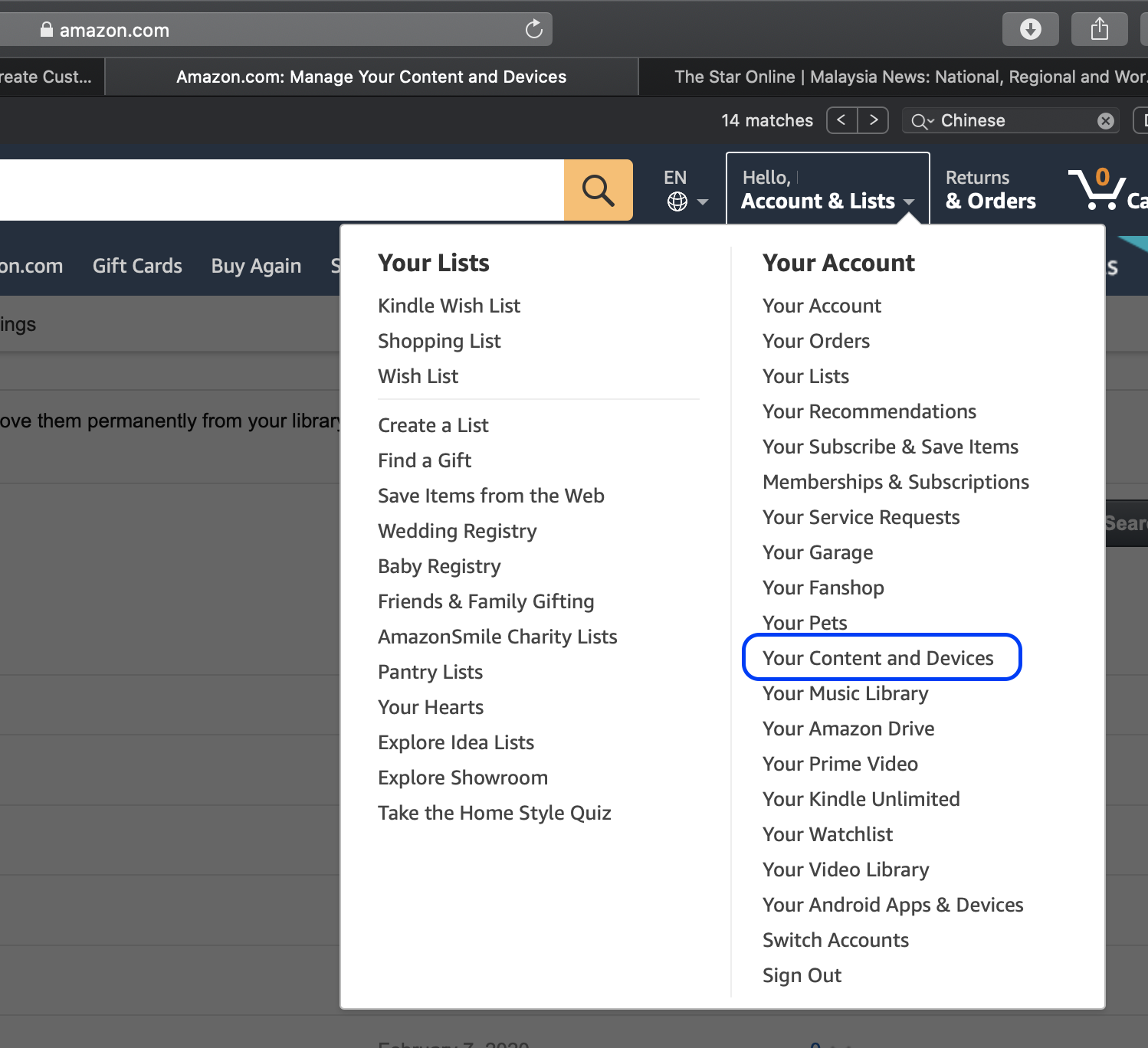 2. Change the "Show" drop-down option from "Books" to "Dictionaries and User Guides".
3. You should now see a long list of dictionaries. Dictionaries that are not installed will have a count of "0" in the devices column.
4. To add a dictionary, click on the count in the devices column as shown below.

5. Click "Default Device" if your Kindle is the default device. Otherwise, select "Others" and pick your preferred device (iPhone, your second Kindle etc).
Using the New Dictionary
1. On your Kindle, navigate to the following page:
Settings > All Settings > Languages & Dictionaries > Dictionaries
2. Your new dictionary should show up here.
3. To use your new dictionary, when reading a book, press and hold on a word until you see the dictionary pop-up window.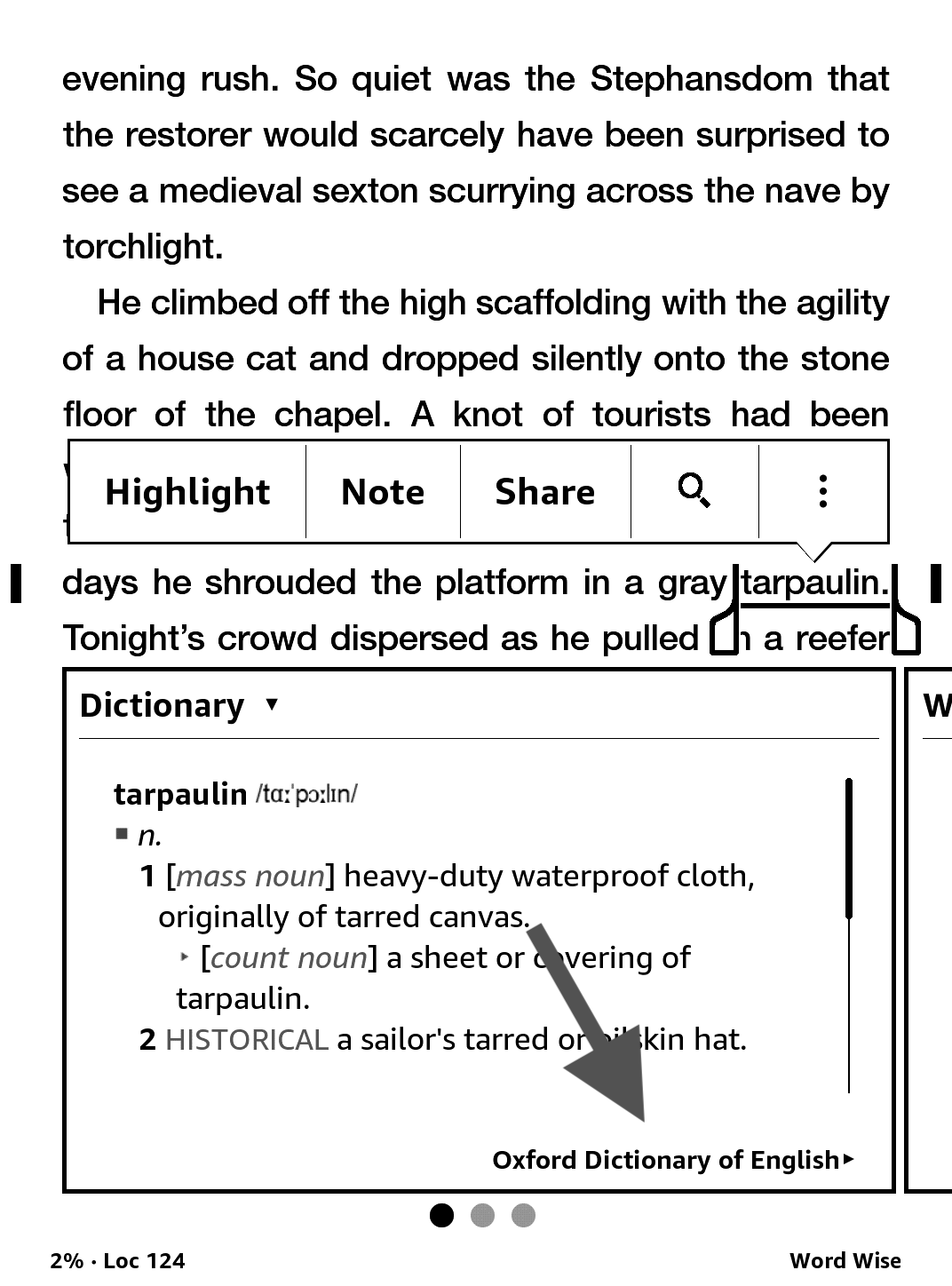 4. Click on the active dictionary, and switch to the newly installed dictionary.
5. Enjoy the experience of improving your vocabulary! :)